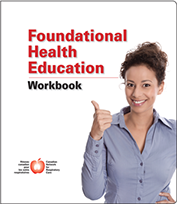 FRANÇAIS
The Canadian Network for Respiratory Care (CNRC) is a non-profit organization and registered charity. Through its certified educators and member organizations, CNRC works to improve the quality of life for individuals and their families living with respiratory diseases, and tobacco use disorder, by developing, promoting and advocating for the highest standards of education in health promotion and care.
COVID-19
NOTICE FOR EXAM CANDIDATES
We are working closely with our exam administration company to provide alternate arrangements for our June exam to still take place. At this time, we are confident that we will still be able to provide exams using remote technology. We will continue to monitor the evolving and serious pandemic carefully, in close consultation with our exam company, and keep candidates notified of any changes.
Download Here
ADVICE FOR CERTIFIED EDUCATORS
Please join our online community at TimedRight, cnrc.timedright.com, where we have compiled a tremendous amount of COVID-19 resources for health professionals. Please call the office at 905-880-1092 or 1-855-355-4672
if you need assistance signing up and logging in.
Copyright © 2020 Canadian Network for Respiratory Care (CNRC) All Rights Reserved. No part of this website may be reproduced, stored in a retrieval system, or transmitted, in any form
or in any means – by electronic,mechanical, photocopying, recording or otherwise – without prior written permission.